Next meeting
30th November 2023
14:30 - 16:30 in building 1210/A216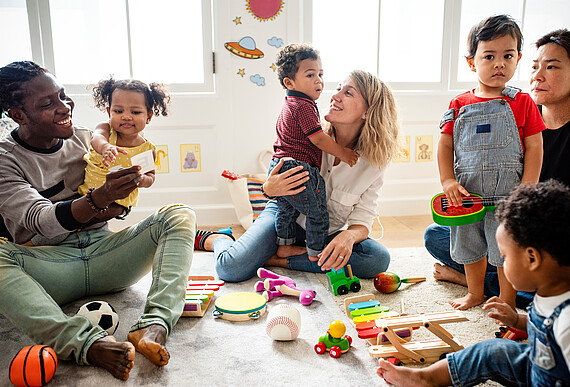 The parent-child café at LUH is a place to get to know each other and exchange experiences. LUH students and employees with children meet here to socialise, share experiences and, if necessary, support each other. Expectant parents are also very welcome.
In addition, you have the opportunity to talk to our supervisor Tessa Forsblad about topics that are currently on your mind. Of course, the staff of the LUH Family Service will be there for questions, ideas or criticism.
Please let us know if you have a special topic you would like to discuss.
Your children are of course welcome to join you. There will be play opportunities and some snacks for everyone at attendance dates.
Dates:
30. November 2023 from 14:30 - 16:00
Location:
Building 1210, floor 002, room A216: Schloßwender Straße 5+7
LUH-Standortfinder: 1210/A216
The room is accessible by lift, but there are some stairs on the ground floor. We are happy to help if you need assistance to reach the room, e.g. with a baby carriage.
Target group:
(Expectant) parents at LUH and their children.
Language:
The supervisor and the staff from the family service speak German and English.
Supervisor:
Tessa Forsblad, FORSBLADVISIONS Training, Consulting, Coaching
Registration:
For questions and registration please contact Joana Rieck: info@chancenvielfalt.uni-hannover.de.
We are happy to support you: Please tell us your individual needs.